This is another adorable constituent!!

Prince Albert, the son of late Hollywood icon Grace Kelly, understands Prince Harry's woes all too well.
The prince of Monaco told People magazine on Tuesday he was aware of the British royal's tell-all documentary where he candidly expressed his frustrations with the intense media scrutiny surrounding his growing family with former American actress-turned-Duchess of Sussex Meghan Markle.
"I completely understand his reasons," said the 61-year-old.
According to the outlet, Albert briefly met with the 35-year-old in private while attending the World Cup Rugby final in Japan on Nov. 2. It was during that meeting where Albert said he expressed "my support and my sympathy."
MEGHAN MARKLE, PRINCE HARRY SURPRISE MILITARY FAMILIES, SHARE NEW DETAILS ON BABY ARCHIE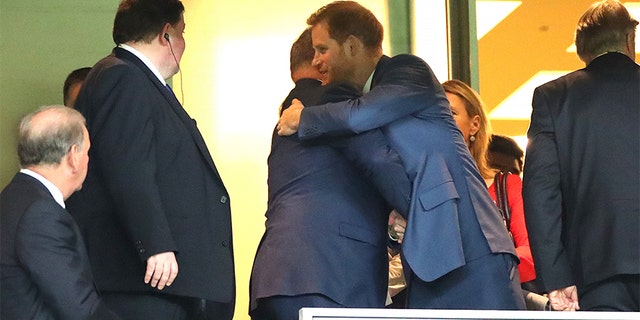 Prince Harry, Duke of Sussex (R) embraces Albert II, Prince of Monaco (L) in the stands during the Rugby World Cup 2019 Final between England and South Africa at International Stadium Yokohama on November 02, 2019 in Yokohama, Kanagawa, Japan.
(Photo by Cameron Spencer/Getty Images)
MEGHAN MARKLE COULD PURSUE A POLITICAL ROLE IN THE US, SAYS ROYAL FILMMAKER: 'ANYTHING IS POSSIBLE'
"He said he feels 'bullied,' and I can understand and sympathize with him over that," said Albert. "We didn't talk about it that much, because we talked about environment-related issues — and the rugby too — but I sympathized with him, saying, 'Just do what you have to do to ensure your privacy.'"
"It wasn't a long conversation, though," Albert continued, adding he didn't hesitate to share his advice on coping with the ruthless tabloids.
"Sometimes you just have to ignore it and move on," said the father of four. "Sometimes you can ignore whoever is out there that's being too inquisitive or too hard on you. [The best thing] is not to pay attention. You have to protect your personal life, your family and their intimacy as much as possible, whenever possible. Especially when you're a public figure with appearances to attend. Of course, that's harder to do than to say."
"And it's especially difficult with the British press, which is so inquisitive, so harsh," continued Albert. "Not only on the royal family but on other celebrities and other public figures as well."
TRUMP THINKS MEGHAN MARKLE HANDLES MEDIA CRITICISM 'VERY PERSONALLY': 'YOU'VE GOT TO BE A LITTLE BIT DIFFERENT'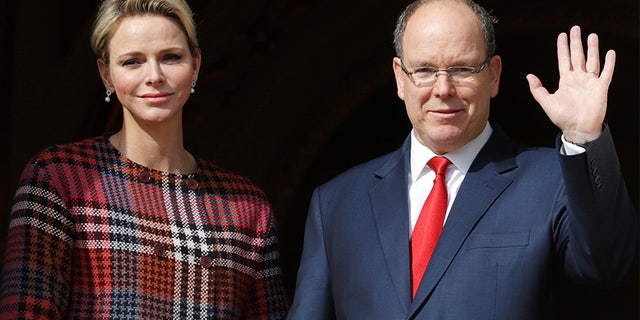 Prince Albert with his wife Charlene, Princess of Monaco.
(Reuters)
MEGHAN MARKLE HAS RECEIVED ADVICE FROM KATE MIDDLETON ON COPING WITH MEDIA SCRUTINY, ROYAL EXPERT CLAIMS
In July 2017, Albert told People that he greatly admired the royal couple but was also concerned for their well-being as they cope with the harsh spotlight.
"Bringing anyone into royal circles is a pretty tough act," he said at the time. "Especially in the British royal family, which is scrutinized by the press
Meet this helpful addon.

Read full article at the Original Source

Copyright for syndicated content belongs to the Linked Source