Beauden Barrett These constituents are fancy!!

This week's article is a hard one to write.
There have been five sleeps – everything is measured in sleeps when you are seven years of age – in our house since we lost so badly to New Zealand.
There has been so much written and talked about in the media during that time that I wonder has the woman/man on the street any interest in reading another bit or indeed have I any interest in writing it.
Well, you're reading it and I've obviously finished it out if that's the case.
It's hard to be dispassionate when it comes to Irish rugby.
I lived and breathed it as an international player for 10 years and lived, breathed and often dreaded the morning papers as a partner and wife of an Ireland player.
So I'm not going to target any individuals, either coaches or players, rather I'm going to look at a few things that perhaps could have happened and didn't.
I am not going to use click-bait headlines and turn on a coach that was fawned over when all was going great at a time that we had the best team in the world, the best coach in the world and the world's best player.
When the dust settles this squad of players and the management team will be remembered for the successes, which were many and great – three Six Nations titles, including a Grand Slam, a first-ever win over New Zealand, a first Test win away to South Africa and a series win in Australia.
And not forgetting that the team reached the top of the world rankings for the first time.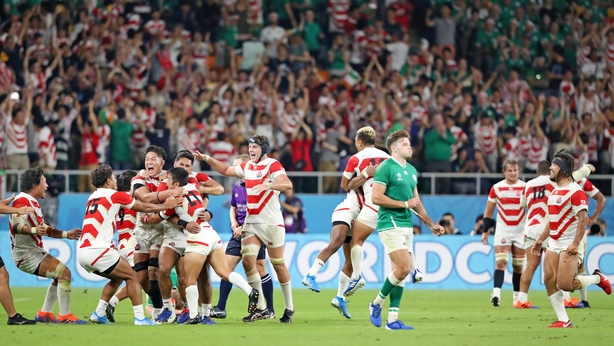 To be fair to many fans they are sticking by the team and the coaching staff remembering all that was good while objectivel
These components are quite clever.

Read full article at the Original Source

Copyright for syndicated content belongs to the Linked Source