Rugby I be wild about extensions, because they are clever!

WHEN TADHG FURLONG called in to see Leinster's impressive new training facility in Donnybrook, officially named the Ken Wall Centre of Excellence, he turned to Dave Fagan and asked a simple question.
"It's still going to be tough, Dave, isn't it?"
Fagan, the head of strength and conditioning for Leinster's sub-academy, smiled at Furlong's worried expression and gave him a nod.
A fancy new gym, sure, but the school of hard knocks that is the sub-academy won't be changing.

Source: McSport/YouTube
Fagan is one of the unsung heroes of Irish rugby, working outside the limelight to help develop players who become key figures for province and country. Furlong, James Ryan, Jordan Larmour, Andrew Porter, Josh van der Flier, Garry Ringrose and many others who before them will tell you all about how influential Fagan is.
The tough reality is that Leinster's sub-academy is a weeding-out process, where players are pushed physically and mentally to see who really wants to take that next step into the professional game. A year or two under Fagan and the other sub-academy coaches can be the making of players, with those who pass the test advancing into the full academy.
Fagan rises at 4.45am most mornings to drive from Edenderry to Donnybrook, where he leads the latest crop of hopefuls in strength and conditioning sessions that are vitally important. Freezing cold mornings in the dead of winter are a litmus test of desire.
Fagan has been with Leinster for 23 years, including a 10-year spell with the senior team, but this sub-academy level is where he can add most value. The fact that Leinster's sub-academy has a conversion rate of 85% into the professional game is a clear indicator that things have been going very well since it was formalised around 2007.
The excellent work Fagan and others in Leinster and Ireland are doing is highlighted in a fascinating recent study of Irish rugby's so-called 'player pathway' by Dr. Liam Hennessy, the director of Setanta College in Thurles.
Hennessy was the IRFU's director of fitness from 1999 until 2009, so he was ideally placed to investigate the last 30 years of this area of Irish rugby, more officially known as the 'long-term player development' [LTPD] plan.
Another influential figure behind the scenes, Hennessy's view is that Irish rugby possesses a "world-class development pathway." But there are challenges to be wary of.
The42 recently sat down with Hennessy and Fagan at Setanta College's state-of-the-art SportsLab facility in Thurles, where there is a welcoming and familial atmosphere.
These are two men who care deeply about Irish rugby and their own field of work – which has been known as fitness, strength and conditioning, or athletic development depending on the era.
Hennessy credits Stephen Aboud – formerly the IRFU's head of technical direction and now in a similar role in Italian rugby – with kick-starting much of the work that eventually led into a formal player pathway.
"Steven was a visionary of what was clearly necessary for Irish rugby," says Hennessy, pointing to how Aboud guided the IRFU towards putting in place a national academy in the mid-1990s, where the likes of Anthony Foley and Jeremy Davison developed.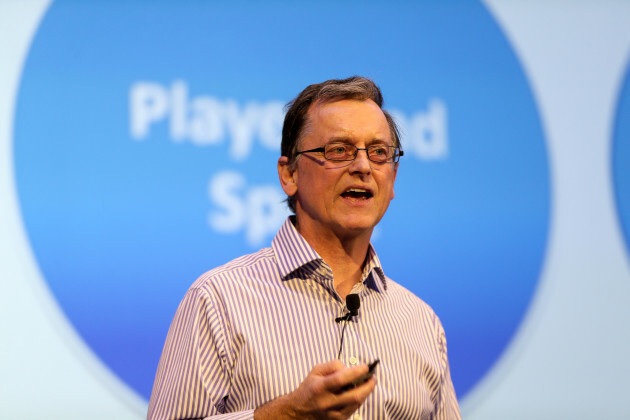 Hennessy is the director of Setanta College in Thurles.

Source: Gary Carr/INPHO
The union realised the importance of having such systems in place, particularly after the nightmare that was Lens in 1999, with Hennessy then centrally involved as the pathway become an official part of the IRFU's work in the 2000s.
Mandatory four-week off-seasons and central contracts seem like sheer common sense now,
My smart grandpa says this plugin is very astonishing.

Read full article at the Original Source

Copyright for syndicated content belongs to the Linked Source